World War II was a time of tragedy, and a time of joy. There were people who were hated, and there were people that were loved. And there were people who were forgotten during World War II. But there is a group of men who should never be forgotten, these men are known as the Tuskegee Airmen.

The Tuskegee Airmen were of an elite group of men trained at the Tuskegee Institute in Alabama. These black airmen that went to the Tuskegee Institute were thought to be inferior to the white pilots. But, when they got the chance to prove themselves in training and in war, they seemed to make the white pilots look inferior to the black pilots.

In 1881, Booker T. Washington arrived at Tuskegee to organize a school to train black teachers for normal schools. On July 4, 1884, despite limited resources, Booker T. Washington was able to open the Tuskegee Institute. He worked as fast and as hard as he could to create a good firm financial and educational foundation. He also added industrial training courses such as carpentry, masonry, blacksmith, and housekeeping.

After Booker T. Washington died in 1915, his trustees elected Robert Russa Moton as the
principal. Robert Moton served as the commander of cadets at Hampton University for 25 years. He was also known as "...occasionally as a race leader, and only rarely as a political boss."
In the same year, Tuskegee is well established as a vocational school training teachers, merchants, and farmers, providing courses at the high school level. In 1920, Moton introduced college level courses, yet no degrees were awarded to anybody. In 1925, Moton raised ten million dollars that allowed the construction of a new collegial division. In the collegial division, Moton offered courses such as education, agriculture, and home economics.
In the 1930s, America was dealing with the Depression, legal segregation and blatant racism. These issues made it difficult for Negro pilots to find jobs. But in 1939, about 20 Negro pilots came together and formed the National Airmen's Association. They hoped to change the policies that limited their options as pilots by gaining public attention. They began holding air shows that amazed the crowds with their daredevil tricks. In May of 1939 theNational Airmen's Association, with the help of the Chicago Defender, a Negro newspaper, sponsored Chauncey Spencer and Dale White on a 10-city tour. While in Washington, D.C., the pilots met and found an ally in a senator from Missouri, Harry S. Truman. Along with other congressmen, Truman helped put through legislation that permitted black pilots to serve in the Civilian Pilot Training Program.
In 1939, an aviation course at Tuskegee was established due to a direct result of the blacks protest to be included in the military. By 1942, there were 5 men that received their silver wings of the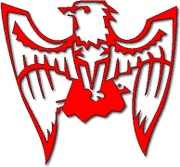 Army Air Force. These 5 men completed the standard Army flight instructions in the classroom, they compiled many hours of flight time, and they were the first African-Americans to qualify as military pilots in any branch of the armed service.
In the times before these five men entered service, blacks were continuously excluded from aviation training programs in the military. Racial exclusion from the military had continued even after the first black men graduated from the Tuskegee Institute. It wasn't until 1948 that the first black pilots had received their gold wings in the Navy.
The record of the original Tuskegee Airmen is extremely impressive. They flew more than 15,000 sorties, they destroyed over 1,000 German fighters and bombers. For their exceptional flying, they received hundreds of Air Medals, and over 150 Distinguished Flying Crosses. When they were escorting American Bombers, not one bomber that they were escorting was shot down.
On May 31,1943, the 99th Squadron, the first group of men trained at the Tuskegee Institute, arrived in North Africa. The squadron had made their first victory against an enemy aircraft in Sicily. They then went on to more impressive strategic strikes against the German forces throughout Italy.
On July 4, 1944, the 99th joined three other squadrons: the 100th, 301st, and the 302nd to form the 322nd Fighter Group. All three groups shared on thing in common, they were all trained at the Tuskegee Institute. Even combined, the group demonstrated that they had the commitment, the drive, and the technical ability to carry out successful military assignments.
Even today, blacks have proven to the world that they can be as good, even better, as whites when it comes to flying an airplane. Not only can blacks be good at flying, but there are many other things they can do much better than whites. During the times of the Tuskegee Airmen, they were faced with the torment of racism and prejudice. It was obvious that the Tuskegee Airmen were tormented by extreme racism and prejudice. Even the US government wouldn't allow blacks into the military. Yet things have changed since then, blacks can now vote, they have equal rights, and are allowed in the military. The Tuskegee Airmen were strong for being able to live with all the racism around them.
---
© Copyright 1996-8 By John Crean. All Rights Reserved.